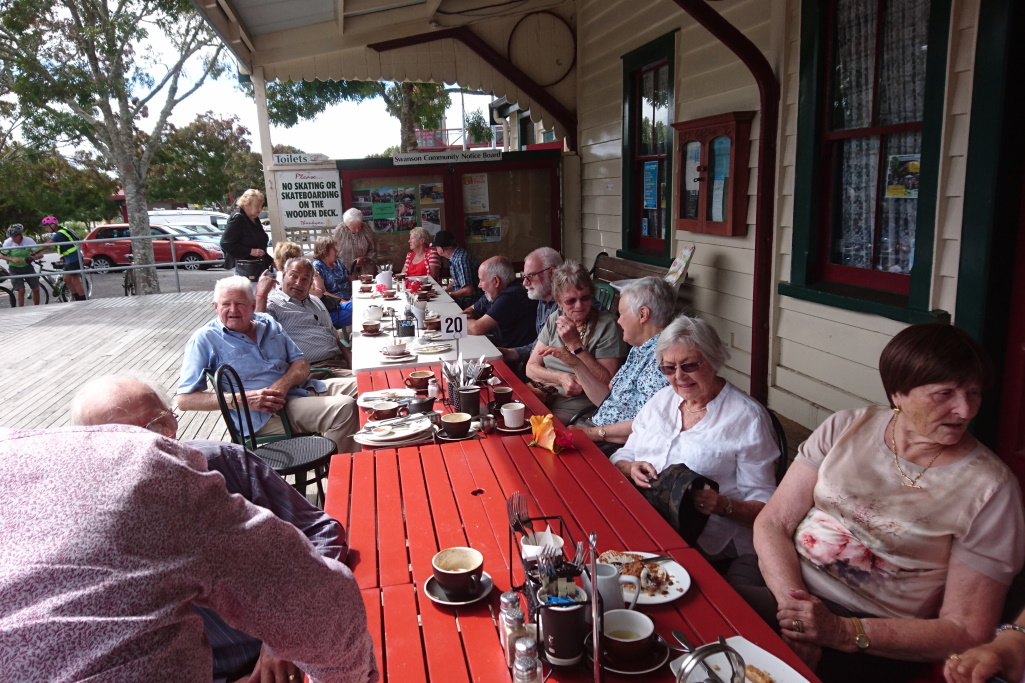 We dragged five tables together to create one big enough to accommodate all of us who went to the Swanson Railway Cafe in February. Fortunately for a group of cyclists, suitably attired with fluorescent coloured clothing to make them highly visible to motorists, we left enough tables and chairs for them.
At the February monthly meeting, we copied an idea from the Hokowhitu Rebus Club, who asked members to bring along and tell the story of a special hat. Andrew Geddes brought along a Sumatran hat made of bark and Roger Laloli brought along a bright red Swiss hat. Photographs and a brief account of what Andrew and Roger said about their hats are in the newsletter.
Chas Lowe and Raé Hildreth, both of whom have been members for many years, have moved or are moving away; Chas to Wellington and Raé to Kaukapakapa. The newsletter has an item on why they moved. Both say they will miss the guys at the club.