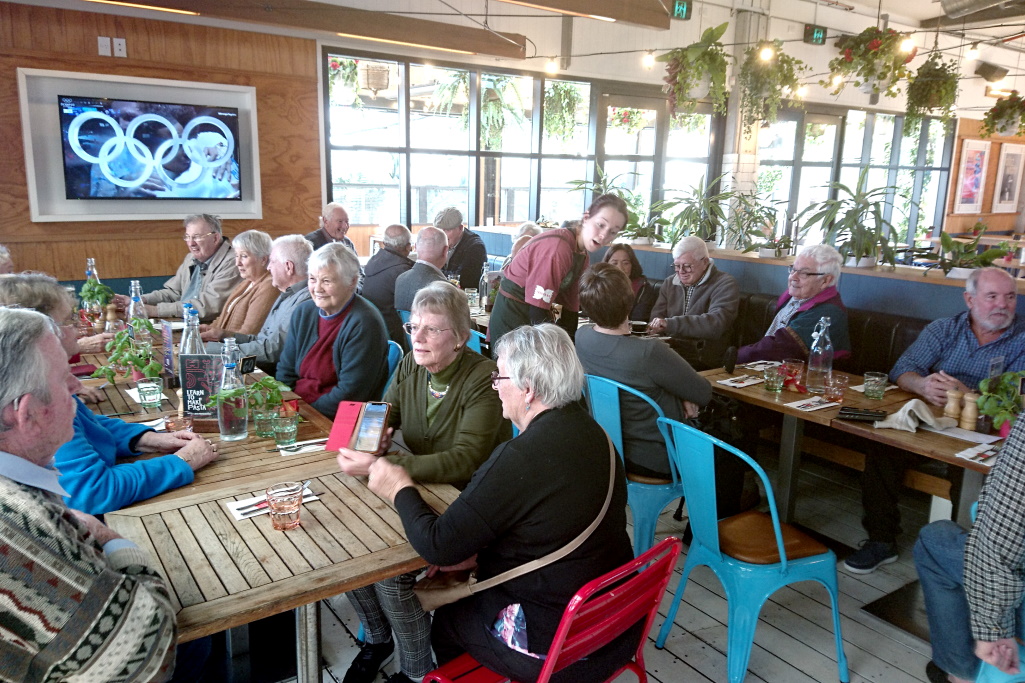 When the guest speaker booked for the June monthly meeting could not speak because of illness, Noel Rose contacted Lisa Truttman from the Avondale-Waterview Historical Society. Lisa stepped in as a last-minute substitute and delivered a riveting address on the life and mysterious death of Dr Walter Granville Carew. A transcript of Lisa's talk, together with many internet links to further information, is found in this newsletter.
There is a member's contribution from Bill Mutch about the time when he was shopping in a west Auckland supermarket and received an urgent call from the police to get to Glendowie within 30 minutes. Bill battled his way through 5:00 pm rush hour traffic with white and blue warning lights flashing on the grill of the car in which he was travelling and ended up involved in a situation where a person had committed suicide by filling all his pockets with rocks and jumping into the tide. That night, Bill appeared on the TV news at 10:30 pm.
On a more pleasant note, the newsletter features many photographs from the mid-winter lunch which 26 members and spouses attended at Goode Brothers in Lynnmall.
Download the June 2021 Newsletter by clicking this link.