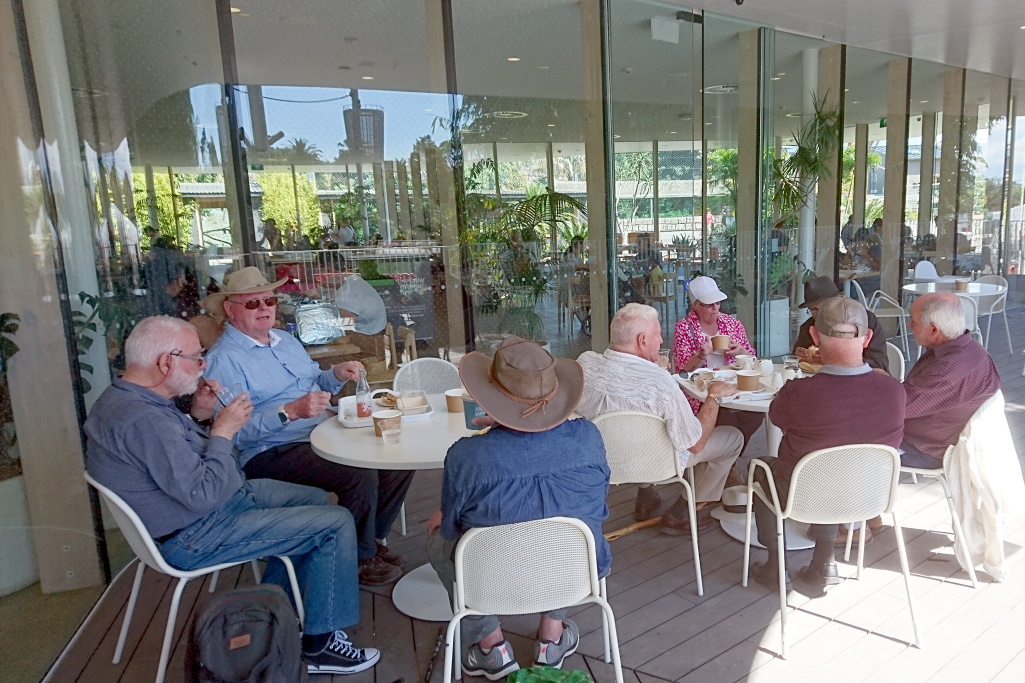 A trip to Auckland Zoo, a coffee morning at Huckleberry Cafe, and the March monthly meeting at the Friendship Hall, all feature in this newsletter. The many photographs from these events resulted in the email file size exceeding the maximum allowed by Sendinblue.
Maurice Vickers spoke at the monthly meeting about a trip he made in 1995 to the Soloman Islands. His visit coincided with the enthronement of a new Catholic Bishop of the Solomans. Maurice was particularly taken with the bamboo band based on flutes, the largest of which were struck with jandals to make the sound.
The main reason for going to Auckland Zoo was to see the Zoo's beloved elephants, Burma and Anjalee, who are both destined to go overseas as a result of the Zoo either caving in to pressure from animal rights activists who say elephants belong in a herd or as a result of cost-cutting measures. The media spin on the loss of the elephants is of course very different.
These days the Zoo has a number of very nice cafes and members, particularly those who experience some difficulty walking, spent more time at Te Puna Cafe than they spent traipsing around the Zoo.
Download the April 2021 newsletter by clicking on this link.