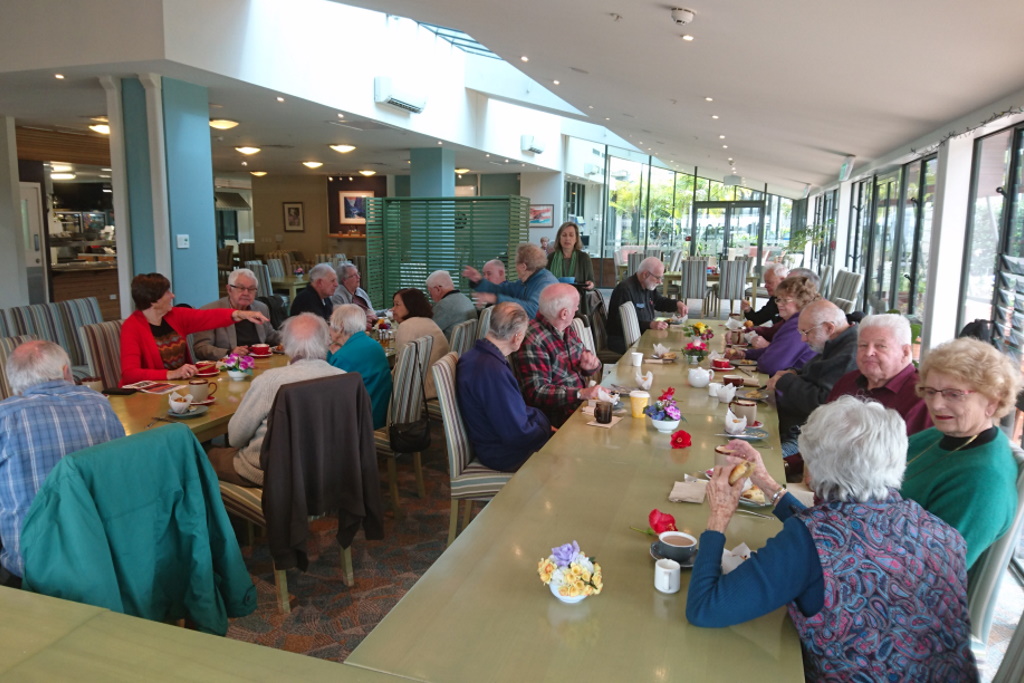 Waitakere Gardens retirement village in Sel Peacocke Drive is built on the site of the original Corban homestead. It has a comfortable cafe and restaurant which is open for both residents and visitors. On Friday 30 July we are going there for a coffee morning.
Once again parking will have to be at the West Wave Aquatic and Leisure Centre. It was the car park used when we went to the Fall's Restaurant. It is a flat walk to the Waitakere Gardens Entrance but then uphill to the main building where the restaurant is located.
Those who can't walk the 200m from the car park to the building entrance or who have a mobility sticker will be provided with parking in the Waitakere Garden complex.