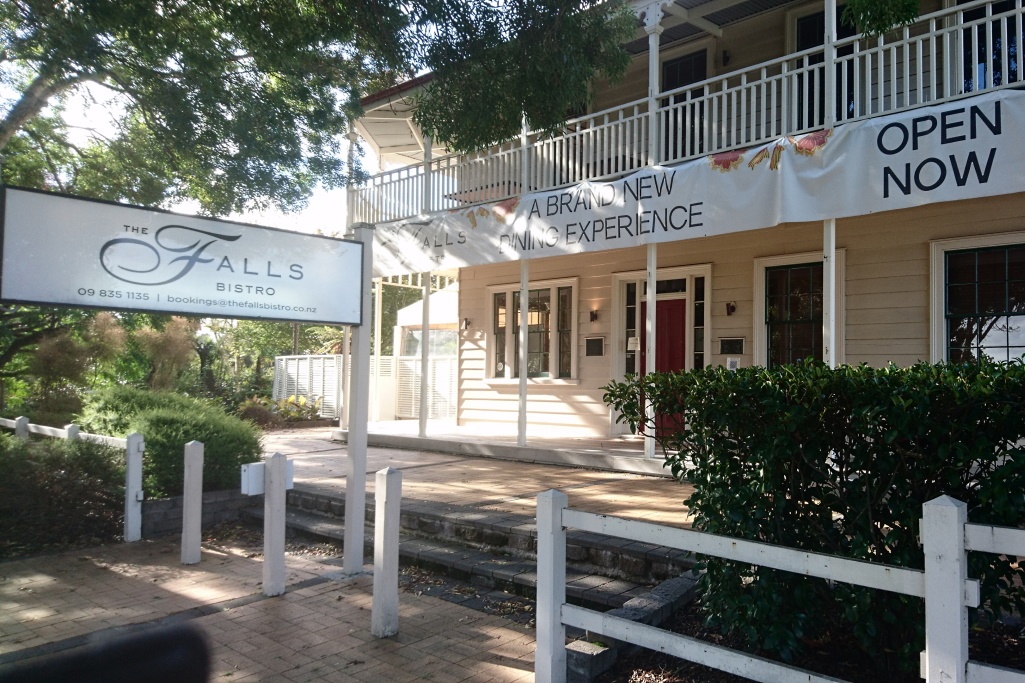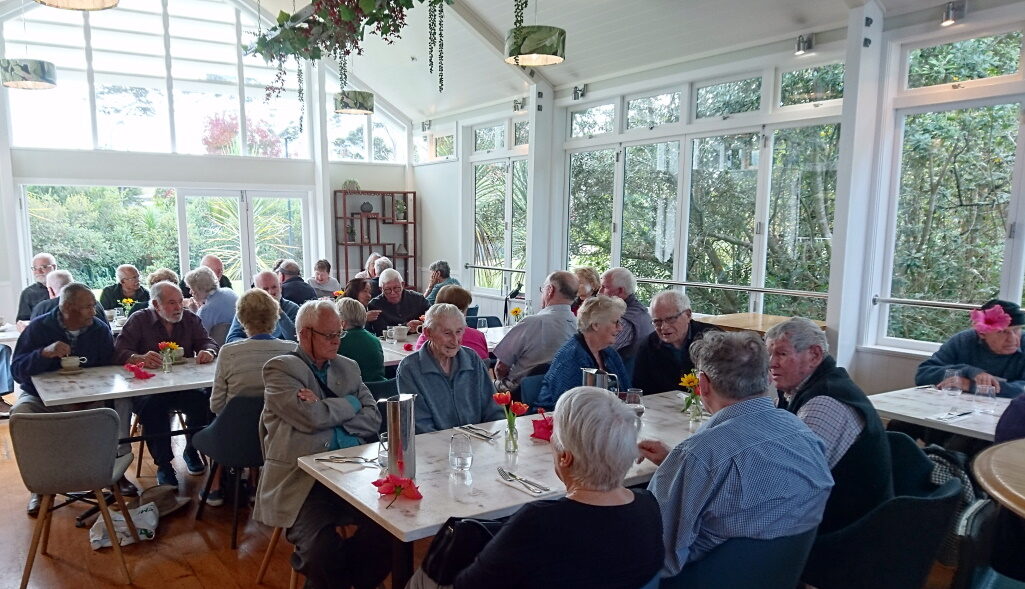 We are holding the next coffee morning at The Falls Restaurant in Henderson, on 6 May at 10:00 am. The menu is quite good and they are making extra scones and muffins for our day.
The Falls Restaurant is located at 22 Alderman Drive and while it does not have its own parking, there are three public car parking areas close by including one next door on the Edmonton Road Alderman Drive corner. For free parking, go to the Westwave Recreation Centre at 20 Alderman Drive.
The street numbers for the Falls Restaurant and the Recreation Centre suggest they are next to each other, but the reality is that they are separated by the Waikumete Stream. It is a two-minute walk from the parking area at the Recreation Centre to The Falls Restaurant.
There is a heartwarming story about Peter Williams, his dog Kafka and John Yelash, at The Falls Restaurant. You can read it by clicking on this link.