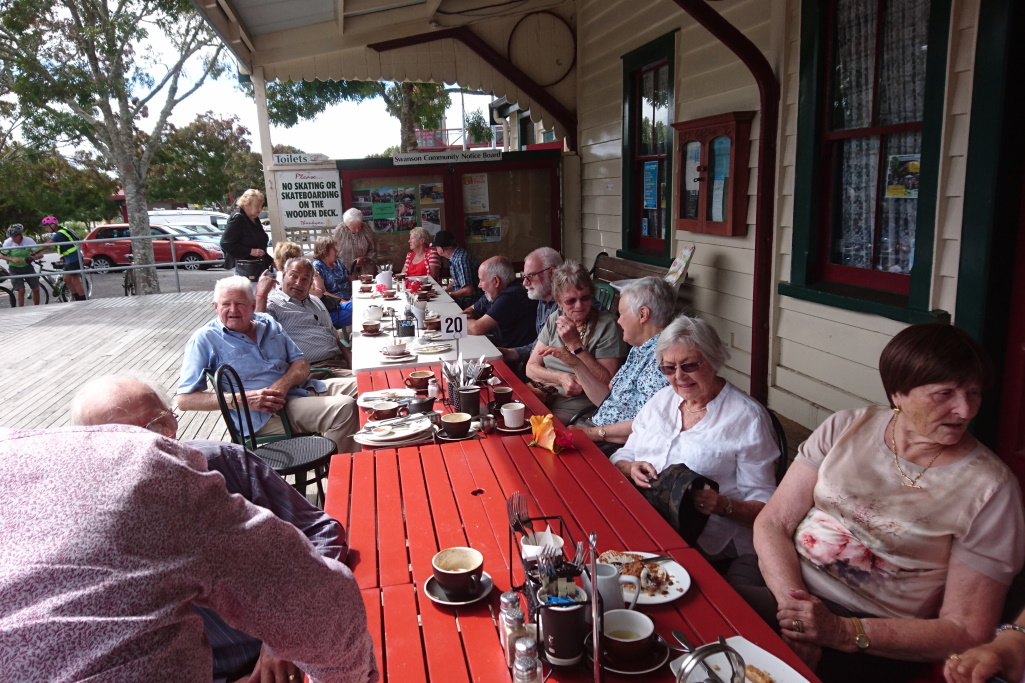 We are meeting at Swanson Café on 24th February 2021 at 10.00 am, for a coffee morning. At the Friendship Hall meeting, Ian Smith described it as a very nice café and one where you can go to on the train.
Last year in May, despite less than ideal weather and lingering concerns about Covid-19, fifteen members and their spouses attended a coffee morning at this café. As usual, a good time was had by all.
I was one who caught the train out to Swanson that day and on the return trip ended up talking to Steve Braunias, the New Zealand Herald staff writer famous for completing an epic journey to eat at every single one of the 55 food joints on Lincoln Rd. Steve Braunias told me he knew the Swanson Railway Café well and described it as one of his favourite cafés.