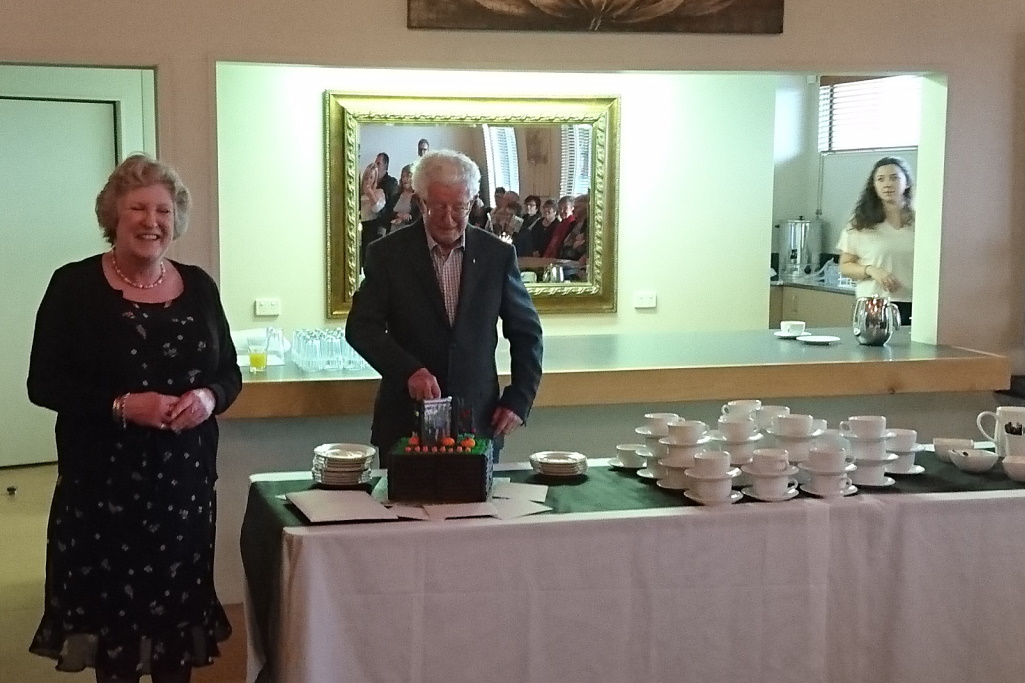 Last year in July, Rae Hildreth celebrated his ninetieth birthday. Rae's daughter Bronwynne organized a secret birthday party, and club members were sent invitations. The secret was well kept, and the party took Rae completely by surprise.
Of course, not all members accepted but a few familiar faces were to be seen, such as Rae's long-time friends Neil Lindstrom and Trevor Pollard.
If there was one thing those who attended took away, it was the marvellous family that Rae has around him. They have no doubt contributed to him being as hale and hearty as he is at this glorious age.