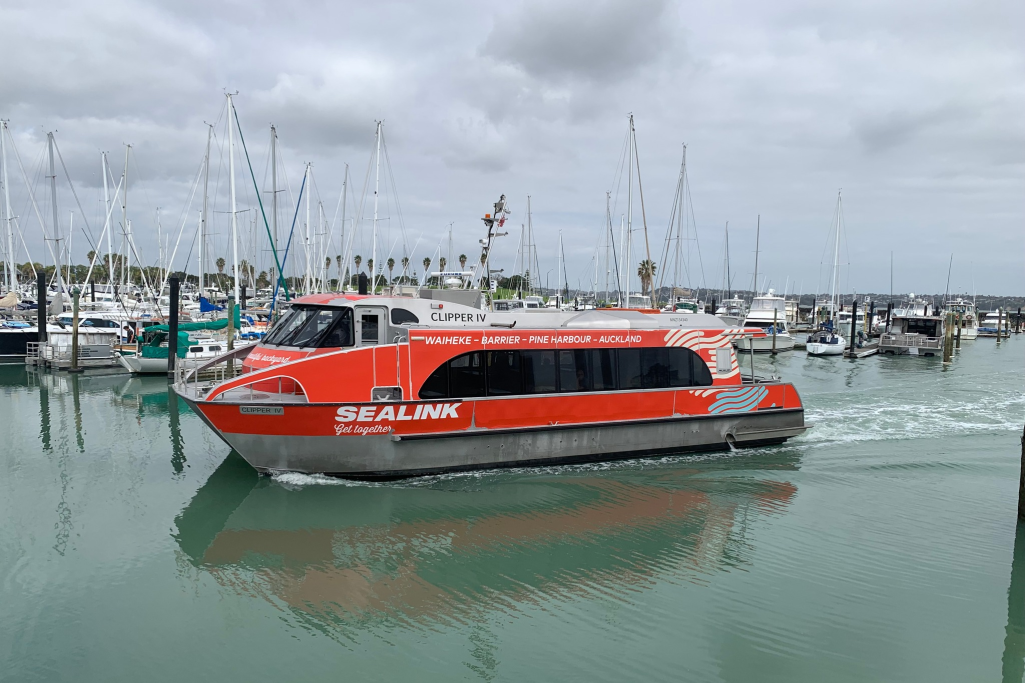 There is an outing to Pine Harbour on Wednesday 23rd November and it is a Gold Card trip. That means we use the Gold Card to get to Britomart, walk over to the Ferry Building, and then use the Gold Card to get to Pine Harbour.
The last time we went to Pine Harbour was in February 2020. Fifteen members, family and friends went and many, myself included, would still have vivid memories of the day.
Views of the Auckland waterfront from the ferry as it speeds across Waitemata Harbour are outstanding. The marina at Pine Harbour is an absolute gem. Describing it as world-class is no exaggeration. Pepperjacks Restaurant, Café & Bar is a great place for lunch.
SeaLink recommends being on the downtown wharf 10 – 15 minutes prior to the scheduled sailing time. The best train to catch would be the one, which leaves Henderson at 9:30 am; New Lynn at 9:41 am; and Avondale at 9:45 am. It gets into Britomart at 10:18 am. That leaves plenty of time for a coffee at the Ferry Café. Meet up in the last carriage as per usual.
The ferry departs downtown Auckland at 11:00 am from Pier 3 and takes 35 minutes to reach Pine Harbour.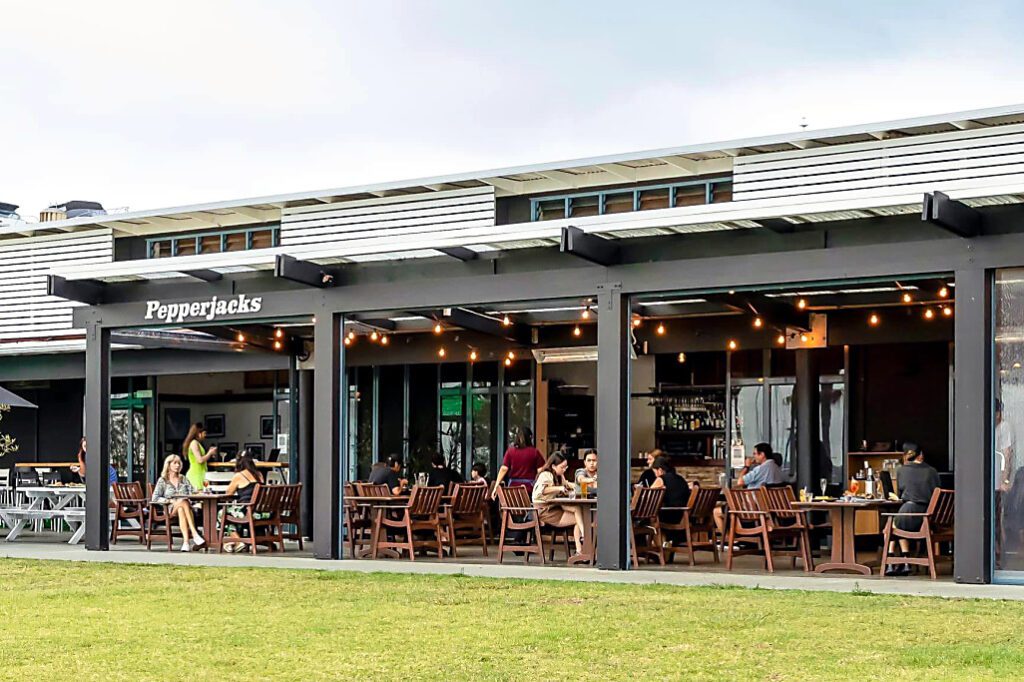 The ferry for the return trip to Auckland departs Pine Harbour at 1.00 pm. That means we have 1 hr 25 min at Pine Harbour for lunch. Back in 2020, we phoned our lunch order from the ferry. We also got a $20 lunch special from Pepperjacks. We might try to do that again.
Click on the link to download the March 2020 newsletter and turn to page 16 to see Ian Smith's photographs from the February 2020 trip.