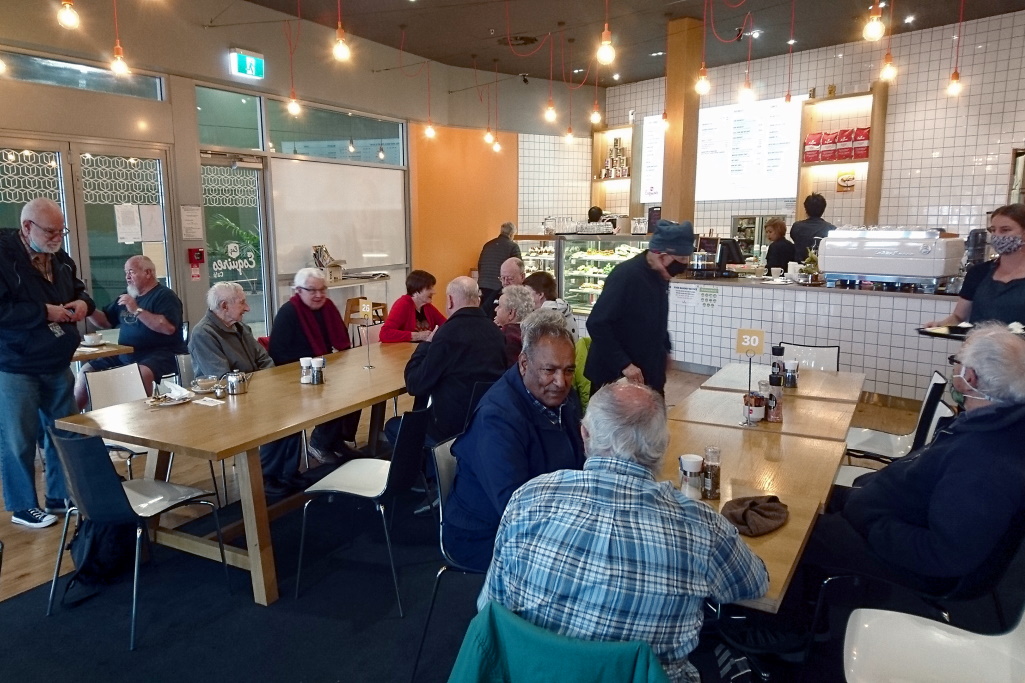 This newsletter contains a report on the Friday 18 September 2020 coffee morning at Esquires in Henderson. There was a good turnout: 12 members and 5 partners.
Because of the Covid-19 lockdown in September, the monthly meeting was cancelled. With nothing to report from the monthly meeting, John Mihaljevic searched through previous West Auckland Rebus newsletters for interesting material that members of New Lynn Probus would not have seen.
He found a guest speaker's item from the Rebus meeting in October 2017. The speaker was mountain climber Jim Morrow who has climbed in the Himalayas on seven occasions. Much of the account of Jim's adventures concerns his successful climbing of Mount Cho Oyu as part of an American expedition. The Sherpa guides used Yaks to carry the heavy loads and included was a gas stove so that the Americans could have pizza.
John also included some very humorous cartoons about people's obsession with their cell phones. One showed an angel in heaven saying, "Most of the new arrivals seem incapable of conversation. They just stare at their hands in despair."