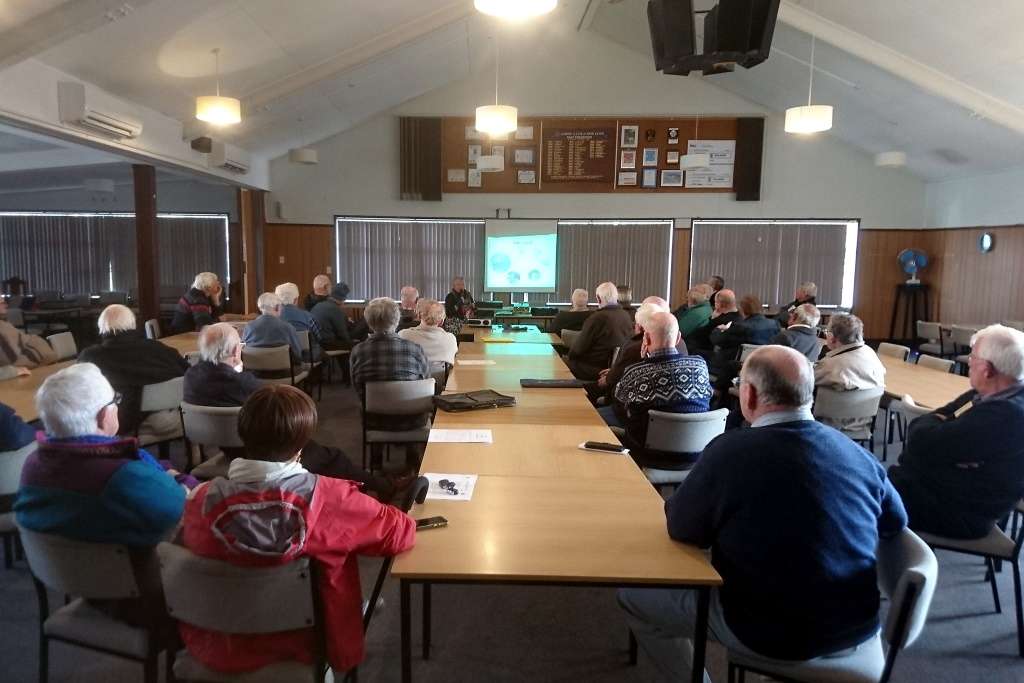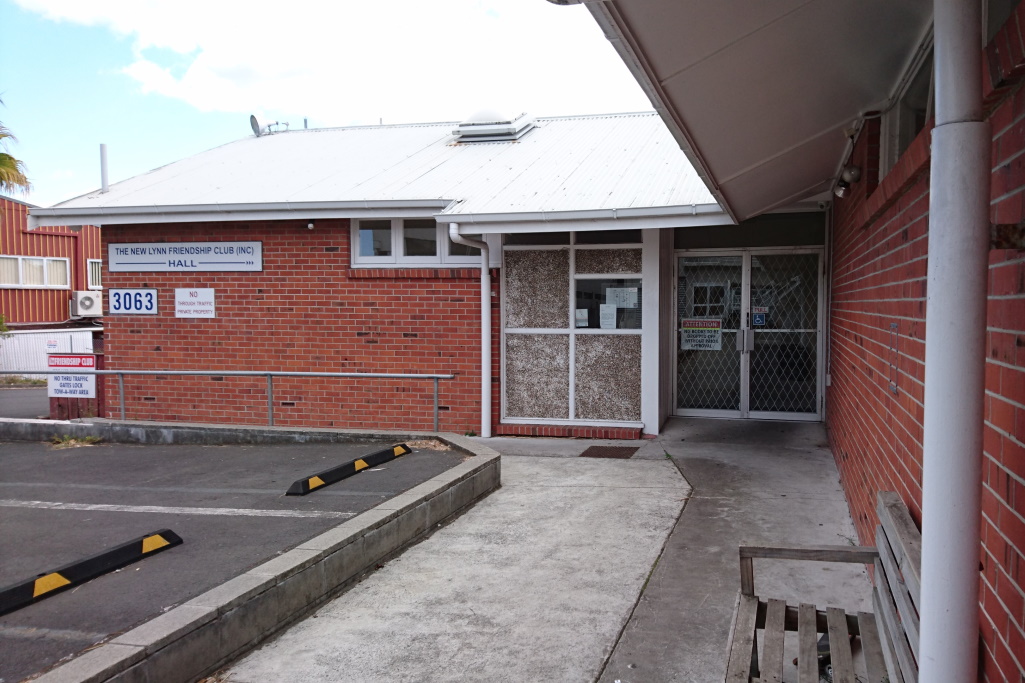 The New Lynn Friendship Hall is a great place for holding monthly meetings. The seats are upholstered and not the plastic stackable type found in council halls; there are tables where you can put things on and rest your elbows; the floor is carpeted; there is a sound system with speakers that hang from the ceiling and provide wonderful sound wherever you chose to sit; there are multiple heat pumps to warm the room in winter and cool it in summer; there is an excellent kitchen with locked drawers for storing things needed for morning tea such as cups and saucers; there are lots of free parking spaces outside for cars; and the hall is close to the New Lynn Transport Centre, making it convenient for those who get around using buses and trains.
Until now, there has, however, been one problem with the Friendship Hall and that is having to use the side door instead of the front door. After discussions with the Friendship Club, this problem has been resolved and everyone coming to our monthly meetings can now use the front door. The front entrance is fully accessible even to wheelchairs or those who might have walking frames. It opens wide and also has a full-length handrail along the level pathway.
The correspondence which resulted in the sorting out of the side door issue which, had it been left unresolved, could have resulted in the loss of members with mobility problems, is covered in the November newsletter. Because of the Covid-19 level 3 lockdown, there was no news to report on what happened at the last monthly meeting and similarly nothing to report on coffee mornings and trips. Many contributions from members saved the day, and the newsletter ended up bigger than usual.
Download the November 2021 Newsletter by clicking this link.