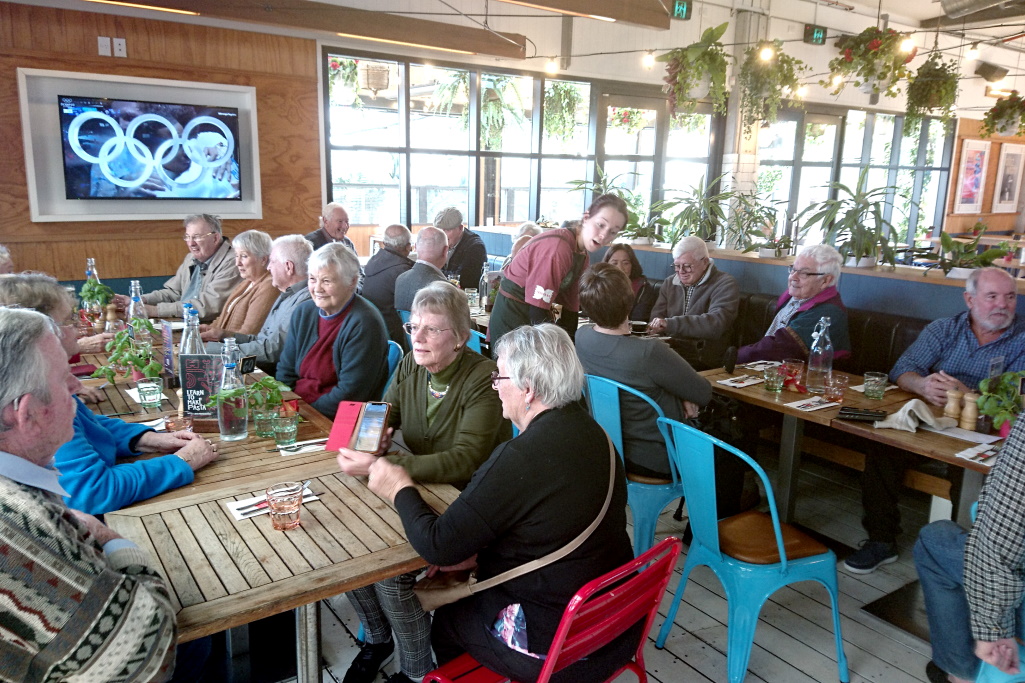 The hype from Lynnmall's owner Kiwi Property, says that LynnMall may be one of the oldest malls in New Zealand, but its new dining precinct, The Brickworks, has catapulted it into the future.
The Brickworks consists of a tree-lined courtyard surrounded by seven modern eateries. Laurie Vincent has chosen one of those eateries, Goode Brothers Kiwi-Italian Gastropub, as the venue for the 2021 Mid-Winter Lunch.
The date for the 12.00-noon Mid-Winter Lunch is the 23rd of June, a Wednesday. Goode Brothers have catered for groups of 80-100 people, meaning our numbers, which we anticipate will be around 45, won't be a problem.
This will be à la carte dining (à la carte means you get to choose each dish from a menu or list that prices items separately).
Laurie says, "Buy what you like; you can have a cheap meal or an expensive meal and of course you can have a drink if you want that as well. Bring your wives and girlfriends."
The Lynmall website says the best parking for The Brickworks is either in P1, off Great North Road, or P2 Undercover off Totara Avenue.