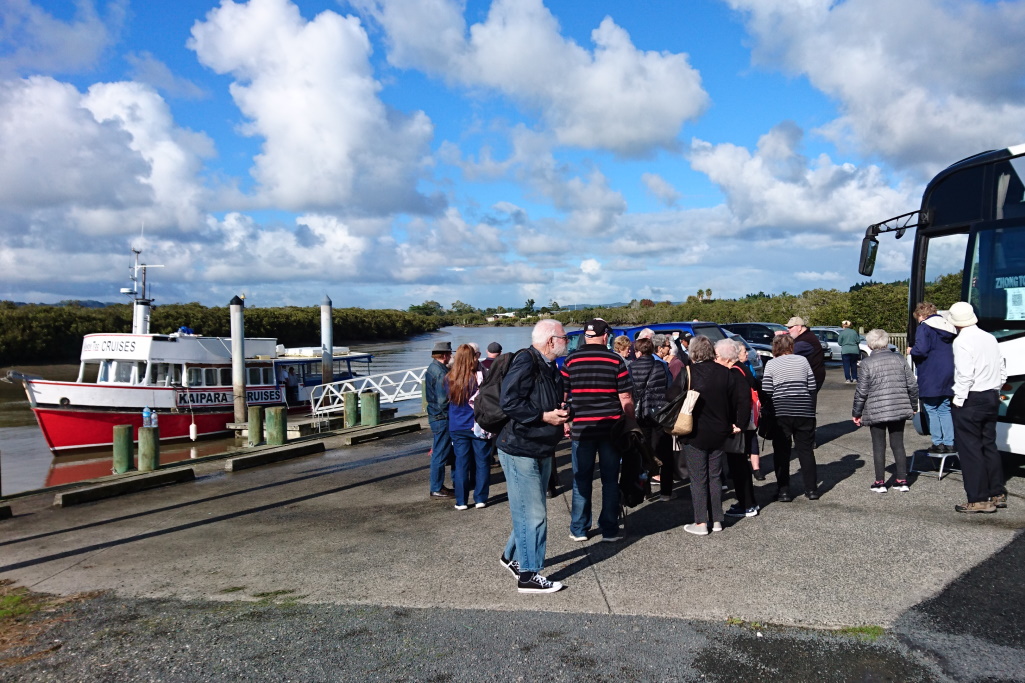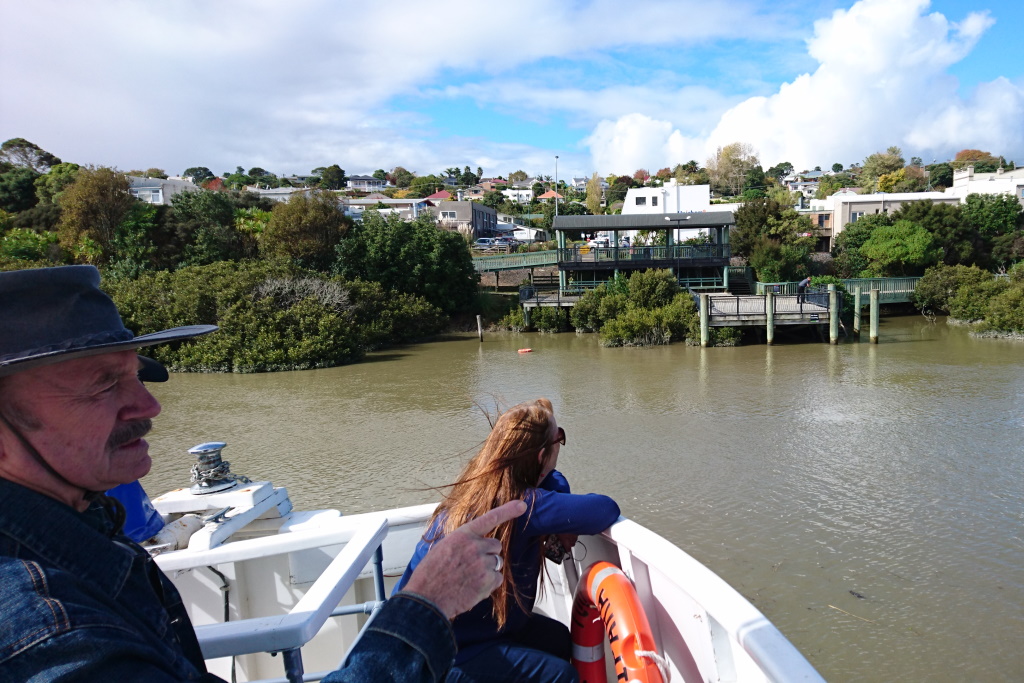 On 30 April we are organising a 3-hour cruise on the Kaipara Harbour and Kaipara River aboard the 17m fun vessel the M.V. Kewpie Too.
The boat leaves on the river from Springs Road, Parakai, Helensville, and goes up and around the estuaries. There is an onboard commentary about the history of the area, the ecology, and the birdlife. It doesn't really go out on the Kaipara Harbour much and is scheduled for when the river is in high tide.
It is a bring your own lunch day, although we might find time to get to a coffee bar. We are going to Helensville by bus, leaving at 9.15 am from St John's Hall on Edmonton Road, down from the Countdown on the Te Atatu Road, Edmonton Road corner.
If some people prefer we can do a pickup from opposite Morrison's Florists 222 Universal Drive at 9.25 am. Anyone wanting to be picked up at Morrison should make this clear to Ian Smith when making their booking. We don't want anyone left behind.
The overall cost (bus plus cruise) is $50/pp. The return time is about 2.30 -2.45 pm.
This trip has been organised in conjunction with Waitakere Combined Rebus. On 2 April a total of 22 people had registered for the trip which means we have enough people going to make it viable. The most we can take is 50.
Ian Smith is asking people intending to go on this cruise, to text him on 0274549343 and to pay into the combined Waitakere/West Auckland bank account 12 3232 0318628 00 before Wednesday the 16th of April.
Three areas have been suggested for car parking. The St John's Hall car park is easy to park in all day; you will probably get away with parking in the Countdown car park; Flanshaw Road (around the corner from One Sip Cafe) should be okay.