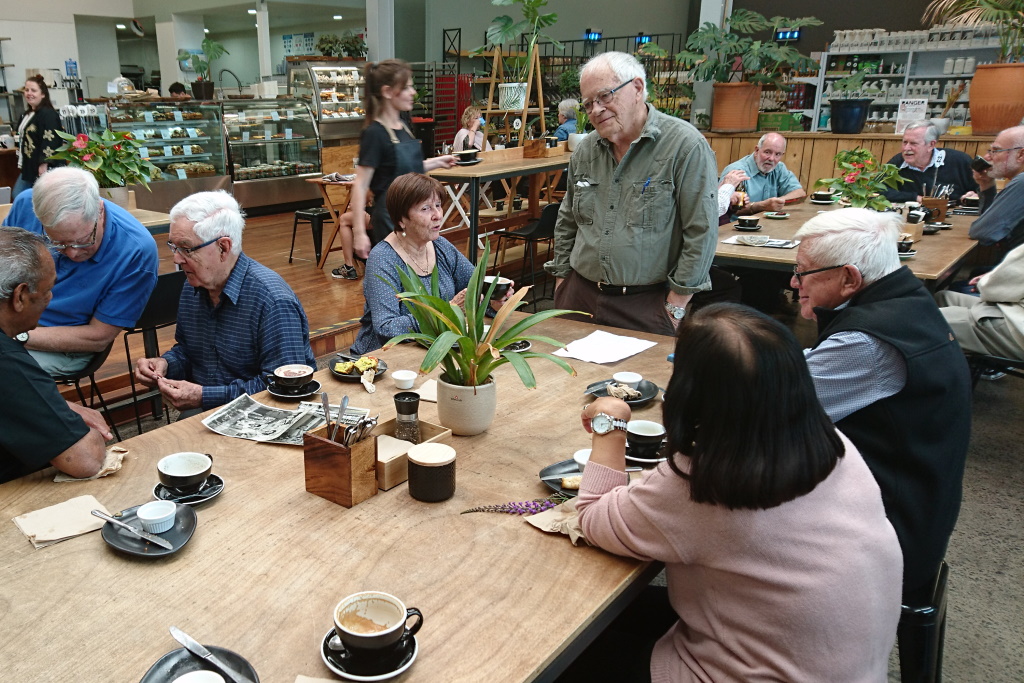 We are going to Huckleberry Cafe in Portage Road New Lynn for the next coffee morning. The date is Wednesday 31 March and the start time is 10.00 am.
Ian Smith has chosen Huckleberry because it is convenient for those who live in the vicinity of New Lynn and last time had to travel out to Swanson.
This will be the third time we have gone to Huckleberry Cafe and most of us who go to the coffee mornings will be looking forward to going again. The seating is indoors, the tables are large and the acoustics are good.
The reviews for this cafe talk about vegan food, friendly staff, and good coffee. We don't go to eat, interact with staff, and taste coffee. We go to chat and to enjoy each other's company. This cafe is great for that purpose; maybe the best we have been to.