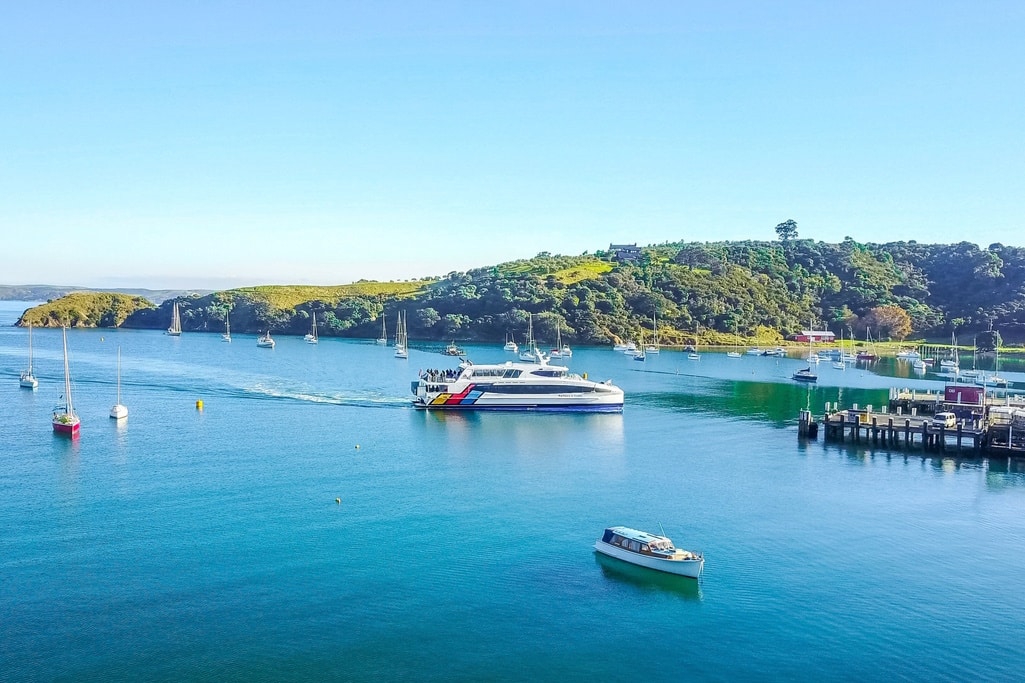 Wednesday 22 February 2023 has been selected as the Gold Card trip to Waiheke Island date.
The plan is to catch the 11:00 am, Fuller's ferry to Waiheke Island. It goes to Waiheke Island via Devonport.
Those travelling on the western line should catch the 9:30 am train from Henderson. It departs New Lynn at 9:41 am and Avondale at 9:45 am and arrives at Britomart at 10:18 am.
As per usual meet up in the last carriage of the train.
The 11: 00 am ferry from Auckland arrives at Waiheke Island at 11:50 am. We will go from there to Charlie Farley's cafe & bar on Onetangi beach. Then it is back on the bus to Oneroa village and lunch at The Local. It should be possible to catch the 3.00 pm ferry back to Auckland. Those who want to get home early can bypass lunch in Oneroa and catch the 2:00 pm ferry back to Auckland.
The 3:00 pm ferry to Auckland is a direct service and gets into Auckland at 3:40 pm. There is a Swanson train leaving Britomart at 3:54 pm, which gets into Henderson at 4:41 pm.
At the February meeting, Charles Nicholls said that Waiheke Island is a popular destination for cruise liner passengers. The Ports of Auckland website shows the Queen Elizabeth II is in Auckland on 22 February. That means going from Britomart Station and joining the queue of those going on the 11:00 am ferry sailing to Waiheke Island without stopping for coffee at a café along the way.