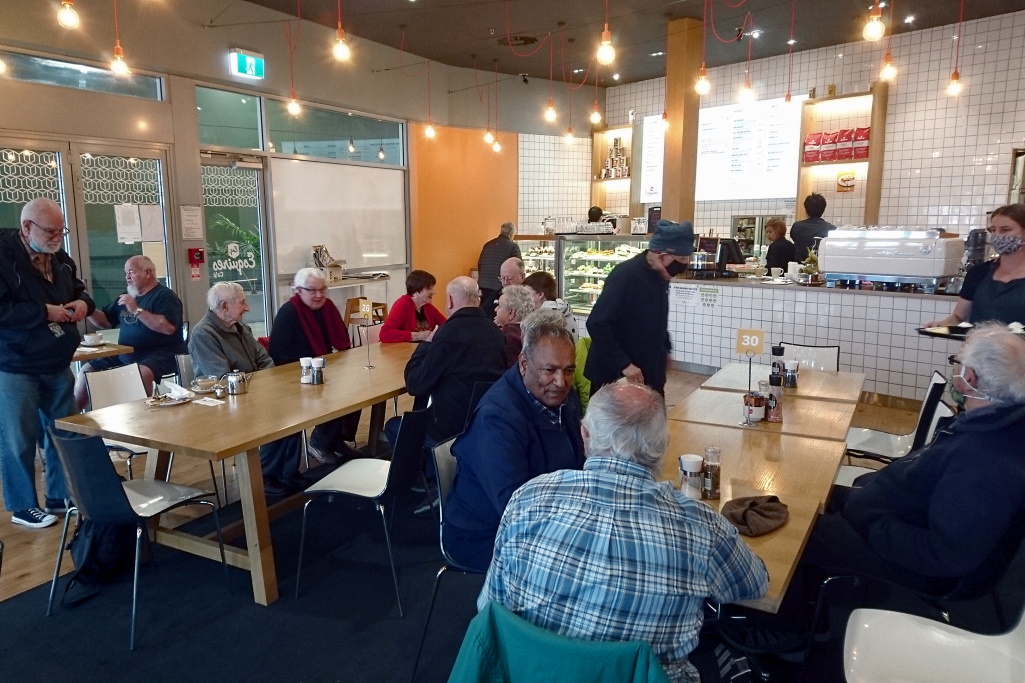 The next coffee morning is at 10.00 am on Friday 18 September. We are meeting at Esquires Cafe, which is located next to Kmart in "The Boundary" at the Waitakere Mega Centre (5 Vitasovich Avenue.
Grant Robertson, the Minister of Finance, has said on National Radio, the current level 2.5 extension is necessary, "to complete the job." His comment suggests the lockdown will be lifted at the next review on Monday, September 14.
We know from previous lockdowns, there are always two dates: the review date and the change date. If the September 14 review lifts the lockdown it will end on Wednesday, September 16 at 11.59 pm.
If the unlikely event that the lockdown isn't lifted, members will join one of tw0 tables, stay completely away from the other table, and strictly observe social distancing requirements (1-metre physical distance).