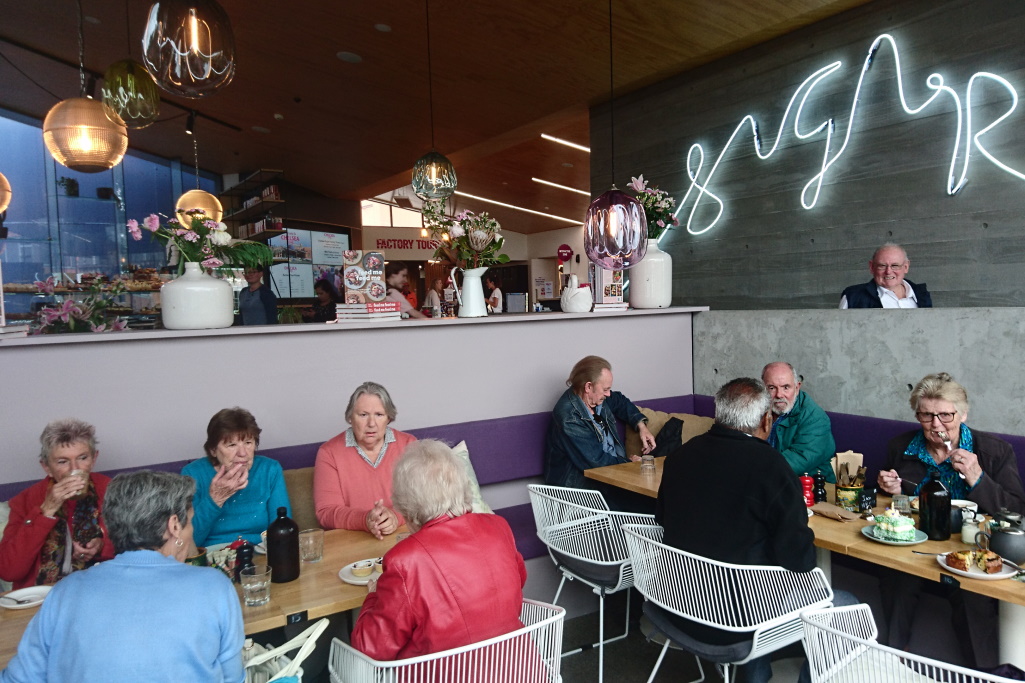 There were not many trips in the 2020 year due to the Covid-19 lockdowns, however, one trip members were able to make was to the Chelsea Sugar Refinery. If visitors to Auckland ask members who went on the trip, what there is to do and see when in Auckland, their answer will almost certainly include going on the Chelsea tour, seeing the Heritage Park, and buying a coffee at the Visitors Centre.
Instead of having a guest speaker at the November monthly meeting, four club speakers were each allocated ten minutes of speaking time. This initiative proved to be a great success with excellent presentations from Neil Castle on being a passenger on a 48-foot racing yacht being delivered from Auckland to Sydney; Bill Fairs on his friend and hero Auschwitz survivor Willie Sneider; Charles Nicholls on working for two NGOs in Singapore, one providing support and services to Singapore's 1.3 million migrant workers, and the other working with children whose parent or parents were in prison; and Justin Griffith on being posted to Northern Kuwait, at a Battle Hospital supporting the invasion of Iraq.
The December newsletter also includes photos and a report on the club's third coffee morning at Esquires, The Boundary, in Henderson.