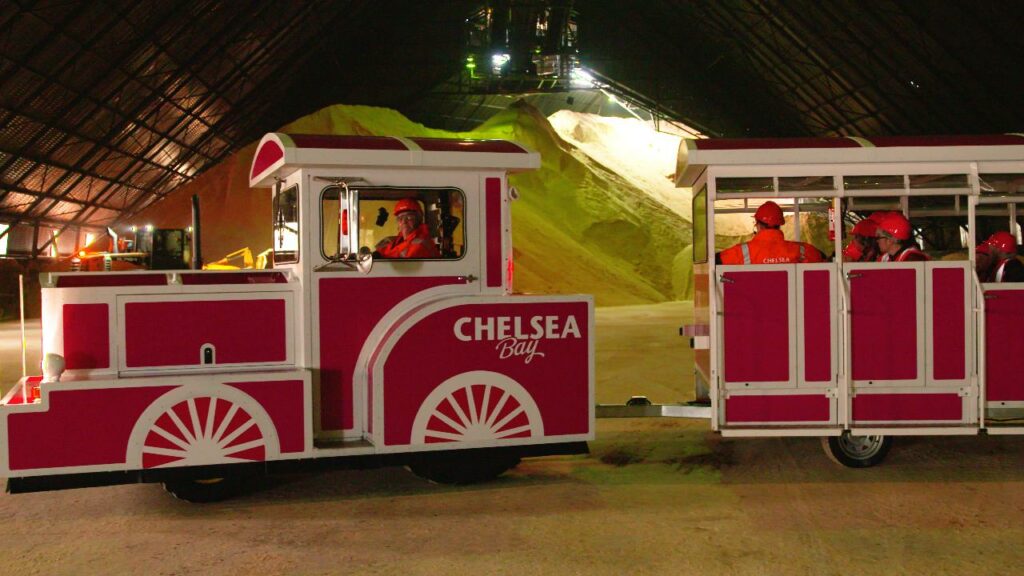 Update: The Chelsea Factory Tour is now taking place on Tuesday 10 November.
Ian has certainly been busy during the Lockdown, organizing not only two Coffee Mornings, but also an Outing: a trip to the Chelsea Sugar Factory, on Thursday 13 August, in conjunction with the Waitakere Combined Rebus Club.
The bus starts from and returns to, the car park at St Johns Hall, Te Atatu South. This is adjacent to the Te Atatu South Community Centre, off Edmonton Road, just past Te Atatu South Countdown, along from Te Atatu Road:
The bus will leave about 9:15 am and return about 3 pm.
The cost for the bus and factory tour is $35. Payment is required by 10 July 2020. The bank account (ASB) for payment is 12-3232-0318628-00. Enter your name and phone number in the particulars/code/reference fields.
Because Chelsea limits the number of people in each tour group through the factory to eighteen, only 2 x 18 = 36 people will be able to go on the trip. Advice is to get in early because with the two clubs combining, available places could quickly fill.
The Chelsea Sugar Factory Tour requires the following conditions:
Factory Tour Dress Code:
All visitors MUST wear long sleeved top, long trousers and closed-in flat-soled footwear. Other factory safety gear will be provided. You must wear the safety gear provided at all times and in accordance with the instructions for use given by Chelsea Bay staff. Failure to correctly wear and use safety gear could result in injury.
Safety & Risks:
• The Chelsea Sugar Factory is a large industrial food manufacturing site and as such, there are many potential hazards and restricted access areas in the factory. Visitors must not attempt to enter any restricted access areas.
• All visitors must comply with the Chelsea Bay staff instructions.
• All visitors must stay with the group and on designated walkways at all times.
• Children must be fully supervised at all times while on site
Some areas of the Factory Tour may be noisy or hot – the time spent in these areas is very short and moved through quickly.
• There may be bees' onsite. If you are allergic, we recommend bringing an Epi-Pen, if required.
• You agree that Chelsea Bay will not be liable for any sickness, injury, damage, loss, accident, delay or irregularity which may arise, either directly or indirectly, by reason of any defect or any other cause, or through acts of default by Chelsea Bay people or any other people engaged in the Factory Tour
• You accept the risk of possible injury or harm associated with the Factory Tour
• Chelsea Bay may refuse entry to or evict any person it reasonably believes is adversely affected by alcohol or drugs
• Personal property is your responsibility and Chelsea Bay will not be responsible for any loss of or damage to personal property

Factory Tour General Information:
• There are 80 stairs to walk up and down across the tour therefore, we cannot accommodate wheelchairs, walkers, pushchairs and the use of crutches or walkers.
• Please arrive 15 minutes before your Factory Tour time booking to allow time to put belongings in the lockers and get your safety gear on
• No food or drink is permitted on the tour
• There are no toilet facilities during the one hour tour
• No bags, phones or cameras are permitted. They must be stored in our secure lockers which are provided free of charge
See https://www.chelsea.co.nz/chelseabay/factory-tours/factory-tour/.
It is good that not only can we now resume trips, but because of our increased membership, we can now go on (hire) bus trips, which we have not been able to do for some time. Things really are getting back to normal. Long may it last.